About Foothills Orthodontics
Our number one priority is our patients' health and well-being. We firmly believe in a holistic approach to orthodontic treatment, examining and assessing your facial structures from airways and muscles function to teeth, jaws and everything in between.
Our Approach To Care
Comprehensive Orthodontic Care
We offer a full range of orthodontic services for your whole family, including traditional braces, orthodontic care for teens and children, airway-focused orthodontics, Invisalign clear aligners and more. 
Compassionate Orthodontists
We want all of our patients to be confident in the knowledge that our team of highly trained and skilled orthodontic specialists will always put their needs first. We take great pride in providing our patients with the care they both need and deserve.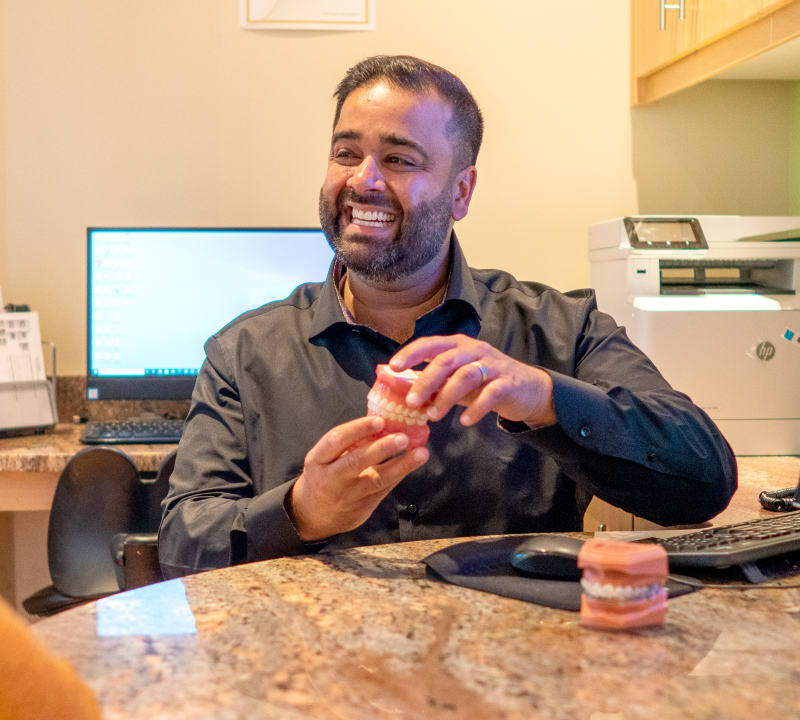 Our Vision & Values
At Foothills Orthodontics, we are here to serve you and provide orthodontic care to holistically meet your needs in a supportive, welcoming and caring environment.
Compassion
We work to understand our clients' unique needs and concerns in order to provide them with fully customized and personalized treatment plans.
Atmosphere
We have worked to establish a friendly, professional and fun atmosphere in our office in order to foster a positive experience for all of our patients.
Teamwork
Our orthodontic specialists and support team are passionate about working together, and love doing it! Each of us contribute to our treatments' success.
Pride
We take great pride in the work we do. Our whole orthodontic team takes great satisfaction in having completed treatment successfully.
Giving Back
We make a point of giving back to our community. Ask our staff about our community initiatives at your next orthodontic appointment.