Types of Braces in Okotoks
At Foothills Orthodontics, we offer a variety of types of braces for straightening our Okotoks patients' teeth, including lingual braces, translucent braces, traditional metal braces and more.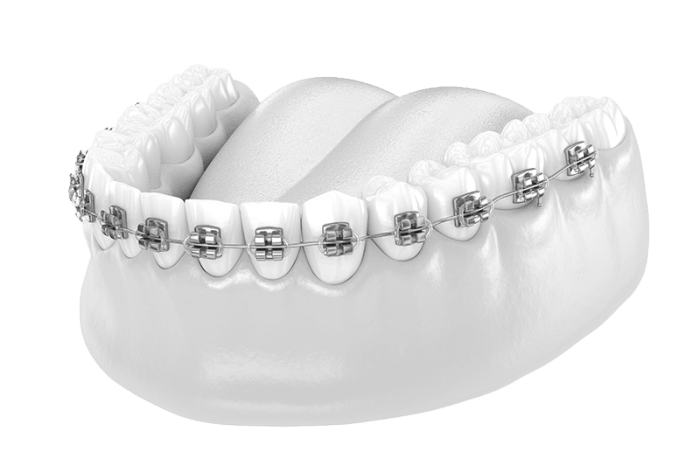 Conventional Metal Braces
Conventional metal braces are composed of metal brackets that your orthodontist affixes to your teeth with a special adhesive and connects to one another with a wire. With periodic tightening every 4-6 weeks, these braces apply stead pressure in order to gradually straighten your teeth and align your jaw.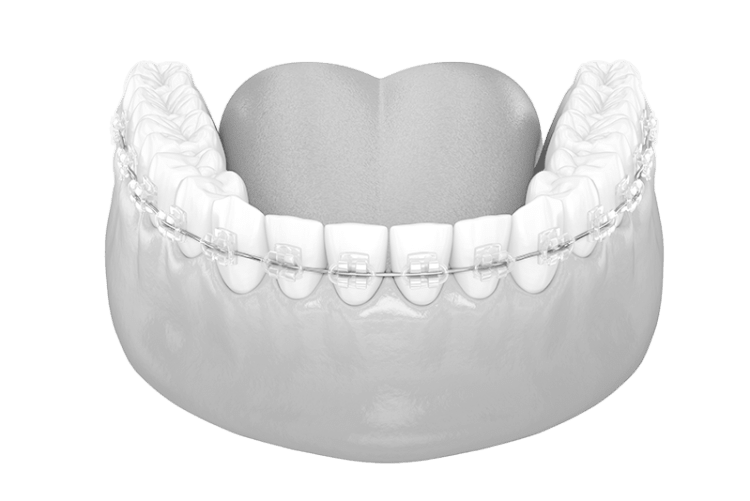 Translucent (Ceramic) Braces
Ceramic braces use brackets that are made from a tooth-coloured ceramic, allowing them to blend in with your smile. This makes them look translucent when you wear them. Because of this, the look of ceramic braces is a bit more understated than regular braces with metal brackets.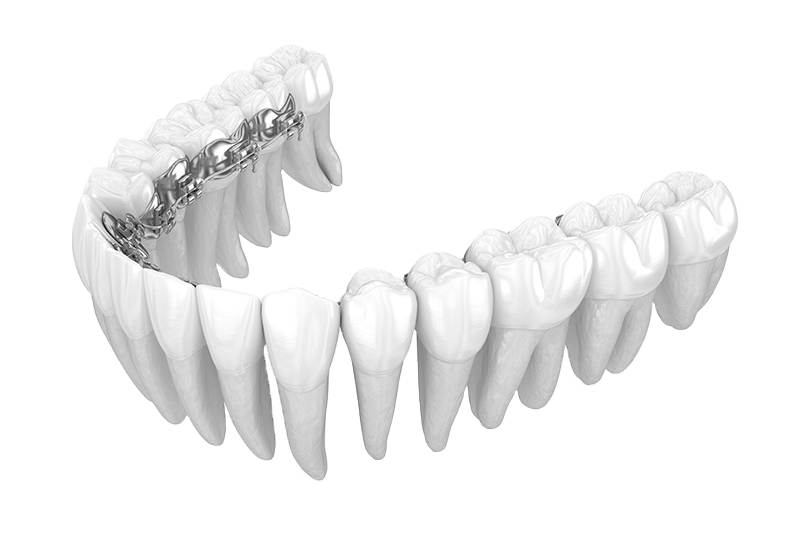 Lingual Braces – Behind Teeth
Lingual braces use all of the same components of conventional braces, but they are affixed to the backs of your teeth by your orthodontist, facing towards your tongue. Because they are behind your teeth, when you speak smile and laugh they will be almost undetectable to others.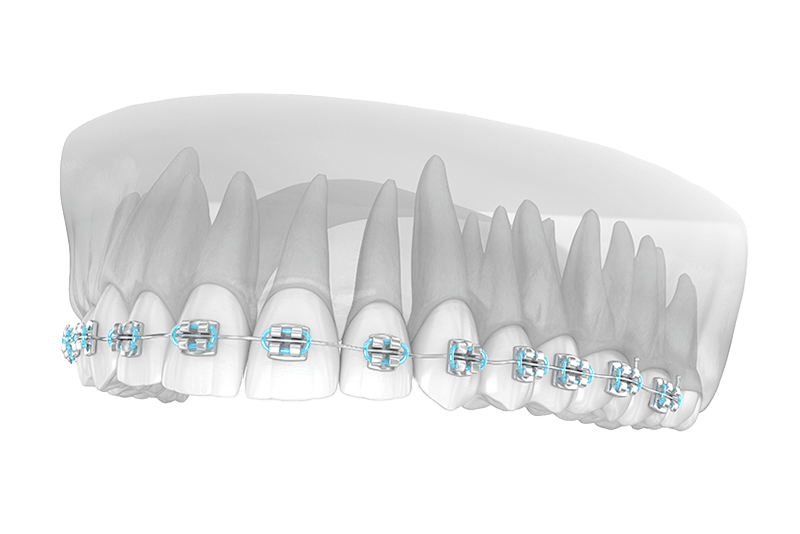 Coloured Braces
The tiny elastics (or bands) that go around the brackets of your braces come in a whole rainbow of colors. These elastics are changed during your adjustment appointments with your orthodontist every 4 to 6 weeks, so if you like, you can choose a new colour or combination of colours at each visit!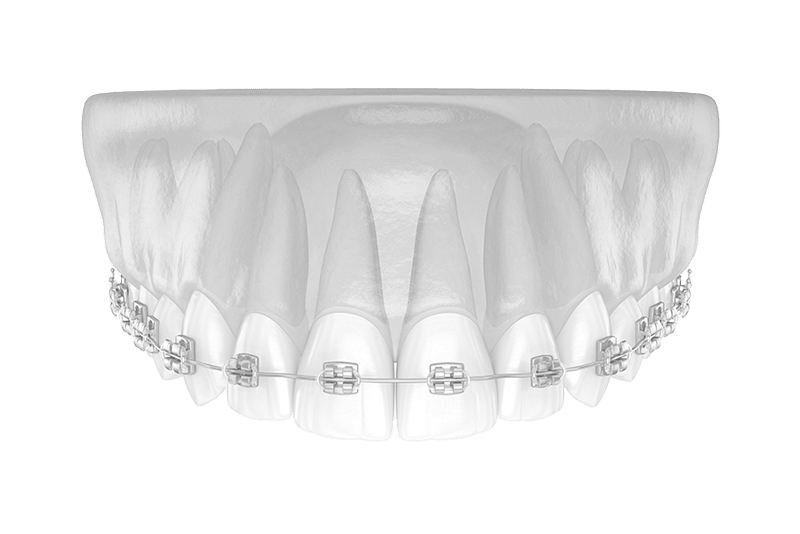 In-Ovation Mini Braces
In-Ovation is a range of low-profile braces options with an understated aesthetic due to their smaller-than-average brackets. In-Ovation braces require fewer visits to the orthodontist for checkups and adjustments because they are 'self-ligating', meaning they tighten themselves.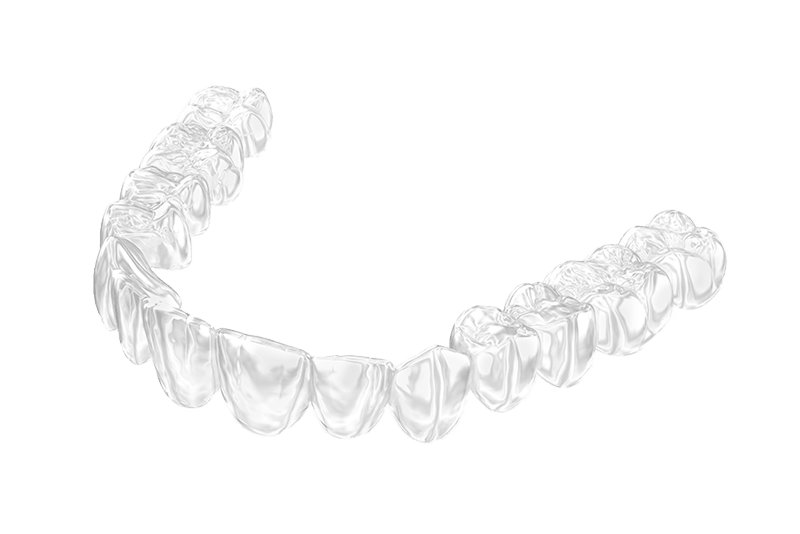 Invisalign® – Clear Braces
Invisalign clear plastic aligners are custom-made to fit your teeth. They straighten teeth just like braces do, but because of their transparent plastic construction, they are almost imperceptible when worn.