Sports Mouth Guards
If you wear braces, playing sports can be quite dangerous. Our Okotoks orthodontists advise that adults, teens and children who play sports throughout their orthodontic treatment wear a sports mouthguard for safety. 
Braces & Playing Sports
You can still play the sports you love during your orthodontic treatment. You just have to take extra precautions to protect your orthodontic appliances and the inside of your mouth!
Since braces are made from metal and wires, their presence in your mouth can cause significant damage if you sustain a blow to the face. The braces themselves may also be damaged in these instances. Since your teeth will be a bit looser during your orthodontic treatment, they can be damaged by any significant impacts as well.
Benefits of Mouthguards
A protective mouthguard is advised for playing sports during orthodontic treatment, to help protect you from potential injury. With the use of an orthodontic mouthguard, practically any sport can be played with braces.
Even if the sport you play involves minimal bodily contact with other players, a mouthguard is still a good idea if you have braces, since physical exertion and activity always come with an increased risk of injury.
While you can play almost any sport with braces, we do recommend you avoid participating in sports where you're sure to get hit in the face, like boxing, and certain types of martial arts.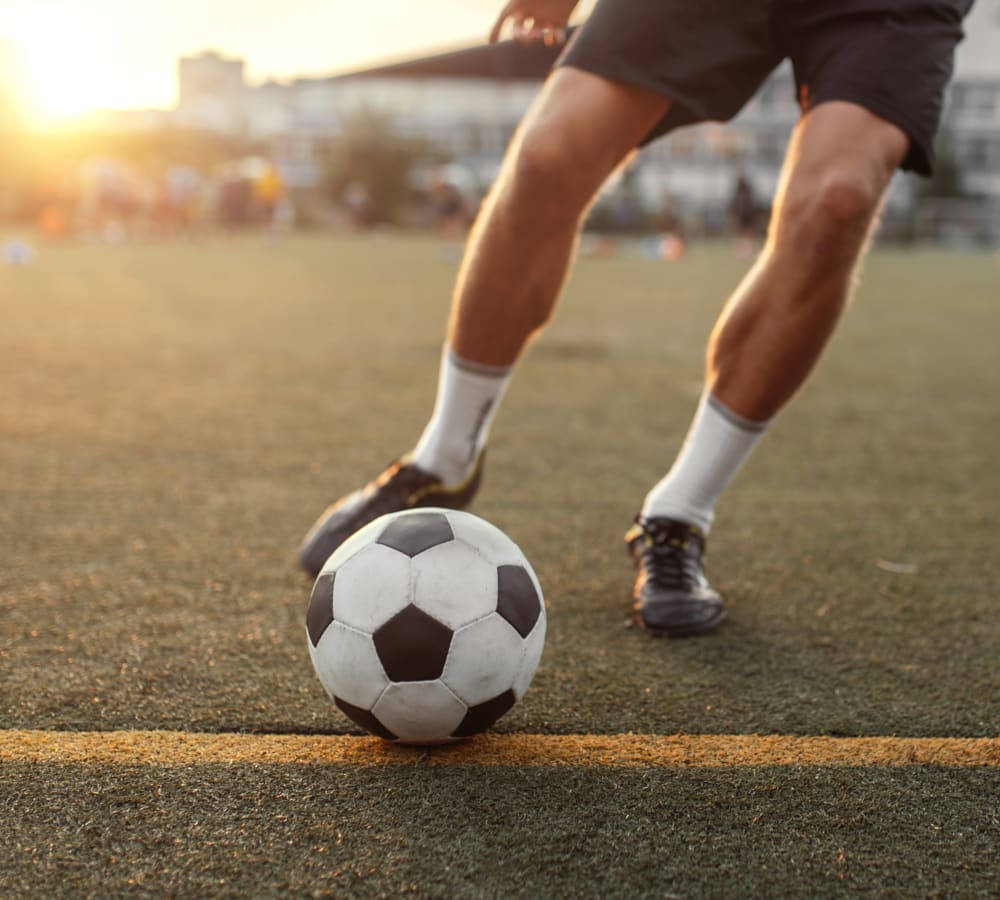 Custom Mouthguards from Foothills Orthodontics
At our Okotoks orthodontic clinic, we craft customized mouthguards so you can play the sports you love safely and without disrupting your orthodontic treatment.
Why Should I Consider a Custom Mouthguard?
A well-designed custom mouthguard fits the wearer's unique mouth precisely, making it more effective than its store-bought counterpart. It helps protects the teeth, jaws, and surrounding tissues from injury by providing support, cushioning, and a secure fit. It may even reduce the risk of jaw fracture.
Custom-made mouthguards provide the highest level of protection and comfort without hindering speech or breathing. A custom-made mouthguard helps:
Protect your teeth
Lower the risk of facial fractures or a concussion
Increase performance
Onsite Fittings & Impressions
When visiting us for a mouthguard fitting, we will take an impression of your smile and send it to our lab, where we will use it to craft a protective appliance that is customized to your unique smile.
Once your custom mouthguard is ready, it will be conveniently available for pick-up at our practice.