Braces in Okotoks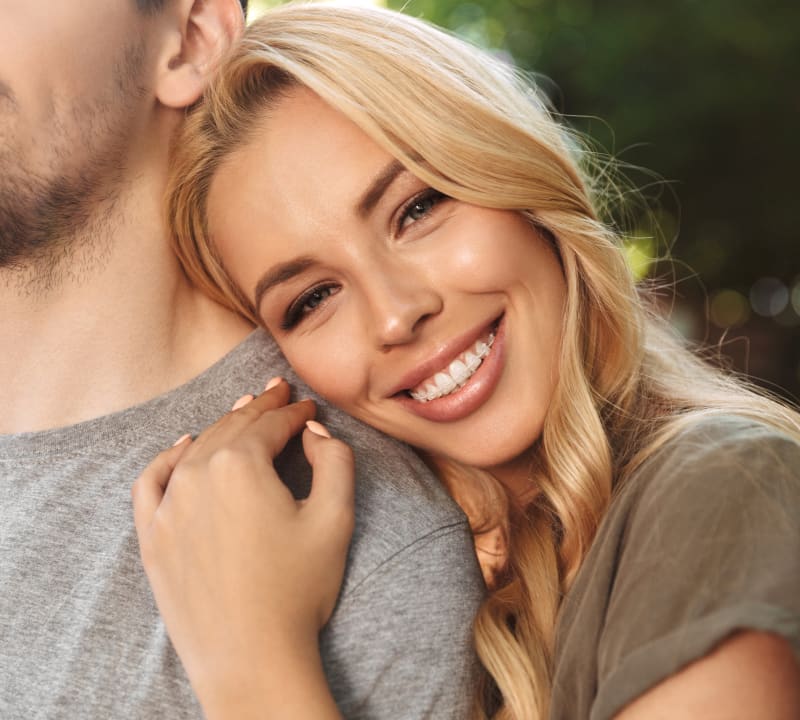 Orthodontic Treatment with Braces in Okotoks
Braces are an orthodontic treatment option used to help our patients achieve straighter smiles and improved oral health.
Treatment using braces offers a number of different health benefits. It helps to align your teeth to ensure that biting, speaking and chewing are all easier. On top of this, straighter teeth are easier to clean and less likely to sustain uneven wear and tear over time.
As you or your child begin and progress through your braces treatment, we are committed to helping you feel at ease and providing a positive orthodontic experience.
We understand that starting an orthodontic journey can be a daunting experience, so we strive to answer all of your questions and address any concerns in a calm, friendly and inviting environment. We will work at your pace and explain each step of the process.
What are braces?
Braces are composed of wires and brackets that work together to gradually move your teeth within your mouth to prescribed and proper positions by applying constant and gentle pressure. Treatment with braces also involves periodic adjustments at your orthodontist's office.
The Benefits of Straight Teeth
While you might be considering braces for aesthetic reasons, it's important to understand the health benefits they offer. Straight teeth may offer a more desirable look, but they also allow you to speak, chew and bite more effectively in your day-to-day life. 
Properly aligned teeth may also contribute to overall oral health, as they can be easier to brush, clean, and floss. The ability to take better care of your teeth through proper oral hygiene may help prevent future cavities and periodontal disease.
It's normal to feel anxious about undergoing orthodontic treatment. The team at Foothills Orthodontics will be with you each step of the way to help make sure things go according to plan, and that all of your questions are answered.
Determining If You Need Braces
There are a number of malocclusions (misalignments) of the teeth and jaws that can be treated (completely or partly) by braces. These include overbite, crossbite, overjet, and crowded teeth.
Your orthodontist will perform a comprehensive clinical evaluation of your jaw and mouth in order to determine your smile's nature and severity and will recommend an appropriate treatment based on that.