New Patient Info
Are you searching for an orthodontist? At Foothills Orthodontics we're always welcoming new patients. Learn more about our orthodontic clinic and what to expect from your first visit with us as well as your options for payment.
Your First Visit
Please come about 10 minutes early so you will have enough time to fill out a New Patient form. 
Initial Examination
Your orthodontist will begin by reviewing your medical history and performing an examination of your smile. During this process we will take both 2D and 3D digital images of your mouth and oral structures, review our diagnosis and discuss your treatment options with you.
Treatment Plan
Once we determine the best orthodontic treatment option for you, we will schedule future appointments and any financial arrangements. We will also take the time to answer any questions you might have before beginning your orthodontic treatment.
We understand you'll want to ensure you see the fastest results possible, so depending on your availability and ours, we may be able to begin treatment that day. 
Next Steps
Once we settle on an orthodontic treatment option for you, we will discuss with you everything you'll need to know about it; what to expect from the process, what kinds of foods you should avoid, how to clean your orthodontic appliances, approximately how long it should all take, and more. 
Throughout your treatment, you will visit our office periodically. This will allow our orthodontists to track your treatment's progress and make any adjustments that are required. We will book your next appointment with us each time you visit our office.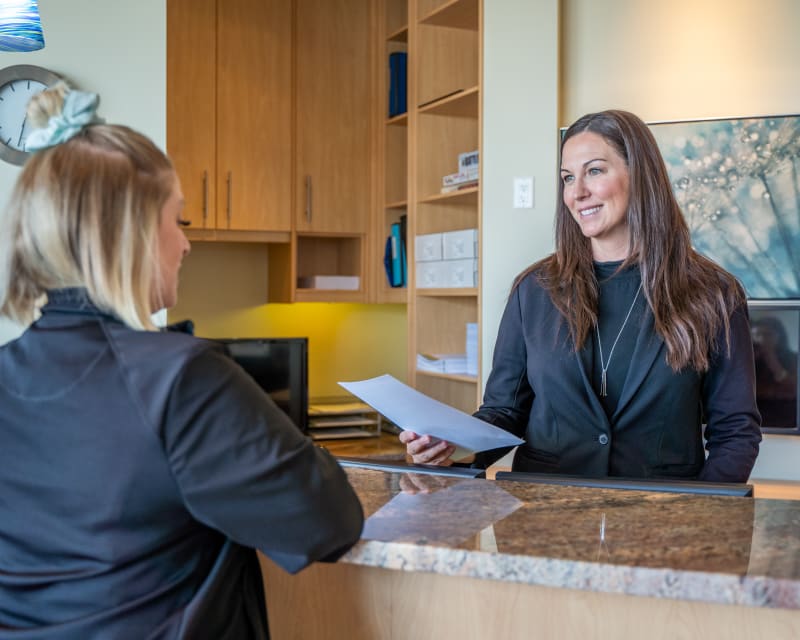 Office FAQS
Read the FAQs to learn more about what to expect at Foothills Orthodontics. 
Patient FAQs